About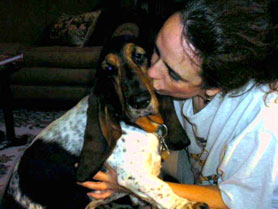 Hello, I am Lisa Cherry and I created Lisa J Cherry because I wanted to do something different that would let me combine my love of animals with my enthusiasm for delivering great customer service. These two values are the heart of Lisa J Cherry.
I provide professional animal care 24 hours a day, 365 days a year to the Decatur, Alabama and surrounding areas. My main focus is the safety, comfort and health of the pets entrusted to my care. I understand what it means to share your life with your pet and how difficult it is to leave them. I approach taking care of animals in the same way I would approach taking care of our children. Our pets are precious to us and my promise is that your pet will feel secure and looked after while they are in my care, giving you complete peace of mind.
I aim to provide the most professional in-home pet care services available, while demonstrating honesty and integrity.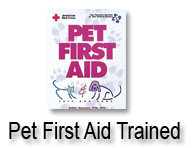 My pets are a very important part of my life and it is a pleasure working in a profession dealing with people that see their own pets as cherished family members. The majority of my new customers come from the recommendations of my current satisfied pet sitting clients. My business is important to me and I take it very seriously. I work diligently to earn and preserve the trust of my customers.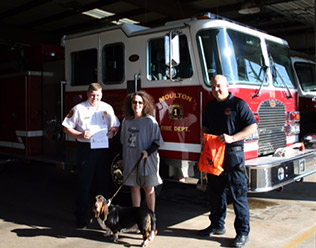 Lisa and Leroy donated a Wag'N Pet Oxygen Mask Kit to the Moulton Fire Department